Streaming 720p/1080i/1080p AVCHD Video to iPad iPhone
Q: I have been to Tibet for vacation recently and recorded some wonderful moments with my camcorder Panasonic AG-HMC150. I wanna put these recorded AVCHD videos to my iPad, so I can recall the memories and share it with my colleagues. However, to some reasons, my iPad cannot play these camcorder videos. Why? How to figure it out?
- Videos recorded by HD Camcorder are in the form of AVCHD often with the file extension as "MTS", pitifully however, iPad, iPhone or other Apple product can only play MPEG4/H.264 video. Besides converting AVCHD to MP4, you can directly stream AVCHD Video to iPad iPhone making it possible to watch 720p/1080i/1080p AVCHD Video on iPad iPhone easily and instantly via local or remote WiFi, 3G or 4G without any cost.
Can 720p/1080i/1080p AVCHD Video Be Played on Apple iPad/iPhone?
AVCHD, short for Advanced Video Coding High Definition, was introduced primarily for use in HD camcorders. More accurately, it is applied for the digital recording and playback of high-definition video.
AVCHD video specification supports 720-line progressive recording mode and 1080i/1080p interlaced video. AVCHD video is always with the file extension of mts or m2ts.
AVCHD is a widely used HD video format. However, it cannot be accepted by Apple products, such as iPad and iPhone, so one cannot play AVCHD video by iPad iPhone directly. Luckily, Air Playit, a new video streamer especially for iPad and iPhone, is capable of streaming AVCHD video to iPad iPhone through its free server and client. Acting as a personal audio/video cloud, this AVCHD to iPad/iPhone streaming software supports all 1080P/1080i HD videos and can help you watch AVCHD MTS MT2S videos on your iPad or iPhone on the go via WiFi, 3G or 4G.
How to Streaming 720p/1080i/1080p AVCHD Video to iPad iPhone?
For streaming 720p/1080i/1080p AVCHD Video to iPad iPhone, you first need to download and install Air Playit Server on your PC or Mac, and then download Air Playit App Client on your iPad or iPhone. After that, the following steps are to follow:
Step 1: Run Air Playit Server on your computer or Mac, click "Shared Folders" and choose "Add Folder" on the bottom to add the folder containing AVCHD video to be streamed in your shared folders for streaming.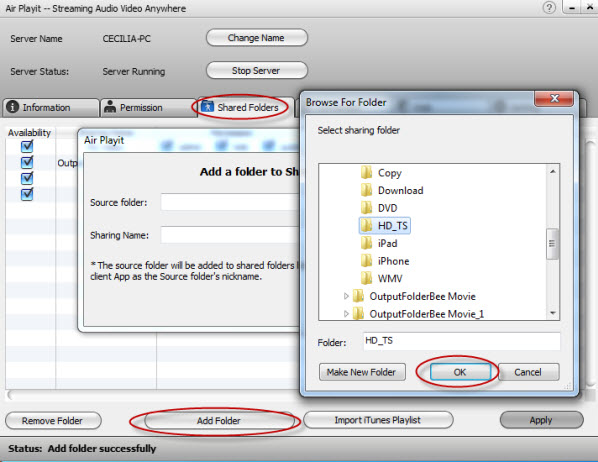 Step 2: Run Air Playit Client on your iPad or iPhone. Here we take iPad as an example: Air Playit does fairly a good job in detecting local network by Bonjour Server, and you will see the following interface; it also provides manual IP address specifying. Click "+" button on the top to specify server address manually.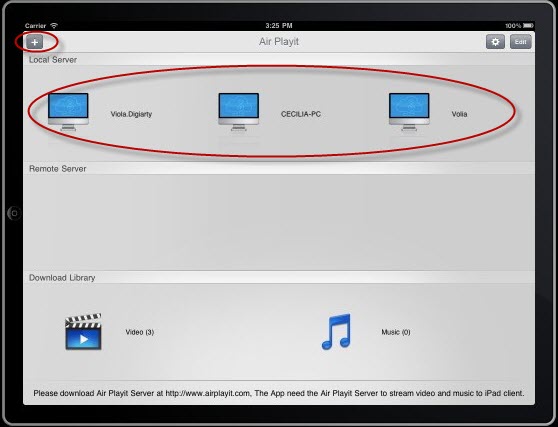 Step 3: Find the AVCHD video in your iPad, click on it and play:
You can make your personal settings by clicking "Setting", or even convert and download it for offline watching for saving your bandwidth or other purposes.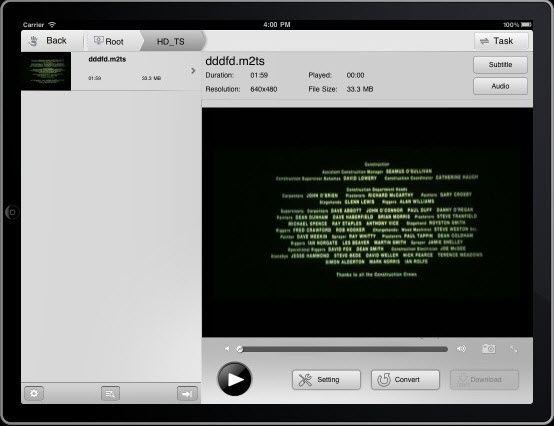 Note: The converted AVCHD file is saved in "Air Target", and the downloaded file can be found in "Download Library".
With 320 built-in audio and video codecs, Air Playit is also capable of streaming MKV, AVI, FLV, WMV, etc. videos to iPad, iPhone and iPod touch without the need of video format conversion and iTunes sync.
Recommended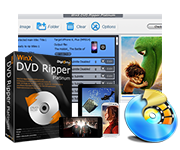 WinX DVD Ripper Platinum can rip DVD to digital formats like MP4, H.264, AVI, WMV, MOV, backup DVD to a single MPEG2 file with no video/audio qulity sacrifice on Windows (10) PC/Mac. So that you can stream DVD movie to iPhone/iPad/TV with Air Playit perfectly.
Related Article
Just imagine, all of your videos are stored on your Mac or PC at home, and you access them via an app on your iPhone iPad. And instantly the capacity of your iPhone iPad becomes infinite. How to realize it? Here is your answer.
Air Playit, free video streaming software, can help you stream any video to iPhone/iPad from your PC to bypass the troublesome sync process so that you can watch videos without waiting.
Free audio video streaming software can give you a helping hand in streaming video audio from your PC/Mac to iOS devices, i.e., iPhone, iPad, and iPod. It supports both live and offline conversions.