Streaming Video Audio to iOS Devices from PC/Mac Lively or on Demand
What is Audio/Video Streaming?
There is a new technology called streaming, which refers to transferring data over the internet so that it can be processed as a steady and continuous stream and displayed. More specifically, it acts in a way of transmitting video/audio file in compressed form over the Internet and displayed for the viewer in real time.
The main features of streaming technology can be simplified as quick and space-saving.
Two Streaming Forms – Support Live and Offline Conversions
Technically, there are two streaming forms: live streaming and on demand streaming. Live streaming (also called true streaming) means sending the information straight to the computer or device over the internet without saving the file to a hard disk. On Demand streaming refers to saving the file to a hard disk and playing it from that location through progressive streaming or progressive download.
Air Playit is a free App for streaming videos audios to iOS devices from PC/Mac. Taking good advantages of both live streaming and on demand streaming, this free audio video streaming software supports both live conversion and offline conversion.
Live Conversion: instantly access the video/audio library of your PC or Mac, and play it regardless of formats. It almost takes no time for streaming, so you don't have to wait. It takes no space in your iOS device, so you don't have to worry about the storage. It also saves the processes of format conversion and sync in advance. You can easily and quickly play video audio on iOS devices after it is streamed from PC/Mac.
Offline Conversion: complete offline audio/video conversion and download the audio/video to your iOS devices iPhone, iPad and iPod touch via WiFi, 3G or 4G. The download operation uses little bandwidth. You can watch videos and listen to the music at any time even if there is no network.
A Guide on Streaming Video Audio to iOS Devices from PC/Mac
Do you know how to stream video audio from your PC/Mac to your iOS devices such as iPhone, iPad and iPod? Here I'll give you a simple introduction to streaming video audio to iPhone, iPad and iPod in terms of live conversion and offline conversion, respectively:
Preparation:
Free download and install Air Playit Server on your PC or Mac;
Free download and install Air Playit App Client on your iPhone or iPad.
* For Live Conversion and Watching:
Step 1: Run Air Playit Server and add any videos, movies or music from your PC/Mac to "Sharing Folder". Do make sure your server is in start status.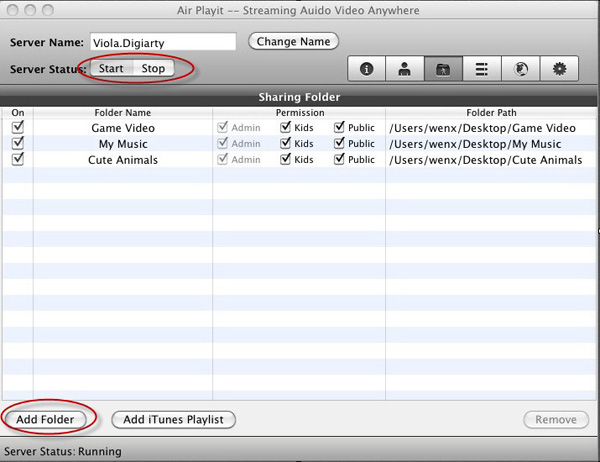 Step 2: Run App Client on your iOS device and add your server. This app can automatically discover the local network by Bonjour Server. If Bonjour connection information cannot be found, specify the IP address by yourself as follows or close the firewall for a try.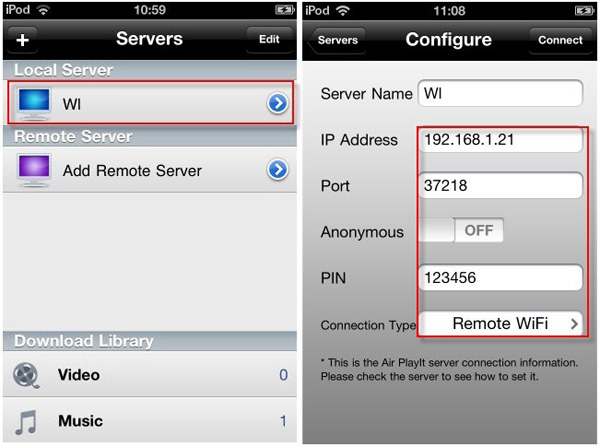 Step 3: Browse the folders under the server and choose the video you need, simply click "Play" to watch video on iPhone iPad via Wifi, 3G or 4G wireless Network.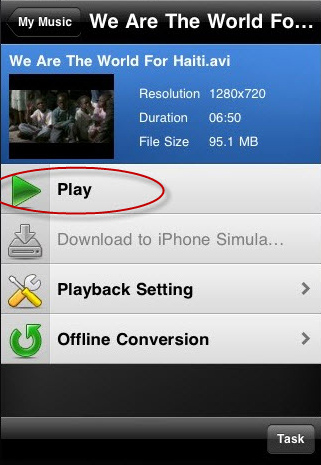 * For Offline Conversion:
Steps 1 and 2 are the same with that of live conversion;
Step 3: Click on "Offline Conversion" (for iPhone) and "Convert" (for iPad), find the converted file in "Air Target", download it and play. The whole process can be considered as an on demand streaming which costs only little usage of bandwidth and enables offline playback in case of no network.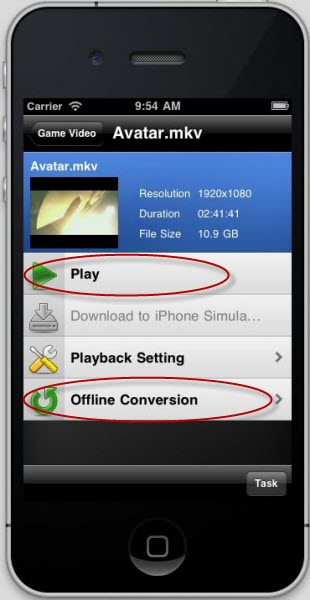 Recommended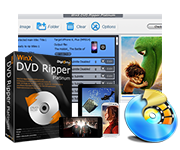 WinX DVD Ripper Platinum can rip DVD to digital formats like MP4, H.264, AVI, WMV, MOV, backup DVD to a single MPEG2 file with no video/audio qulity sacrifice on Windows (10) PC/Mac. So that you can stream DVD movie to iPhone/iPad/TV with Air Playit perfectly.
Related Article
Is it possible to watch Disney protected DVD movies on iDevice? Definitely yes! You can stream Disney protected DVDs to iPad iPhone as many as possible by virtue of Air Playit App and WinX DVD Ripper Platinum.
Watch your HTPC video/music on iPad iPhone? Yes, Air Playit well serves the needs of people on business trip or commuting by streaming video music from HTPC to iPad iPhone.
Do you have an iPod touch? Air Playit can help you enjoy movies and music by easily streaming video audio to iPod without the need of waiting for conversion.